Kanye Omari West popular know as Kanye West , is a musical Genius who has been active in the music world since 1996. Over time he risen to become one of the most influential & Impactful hip-hop artist ever.
We take a dive into 20+ Shocking facts about Kanye West you need to know.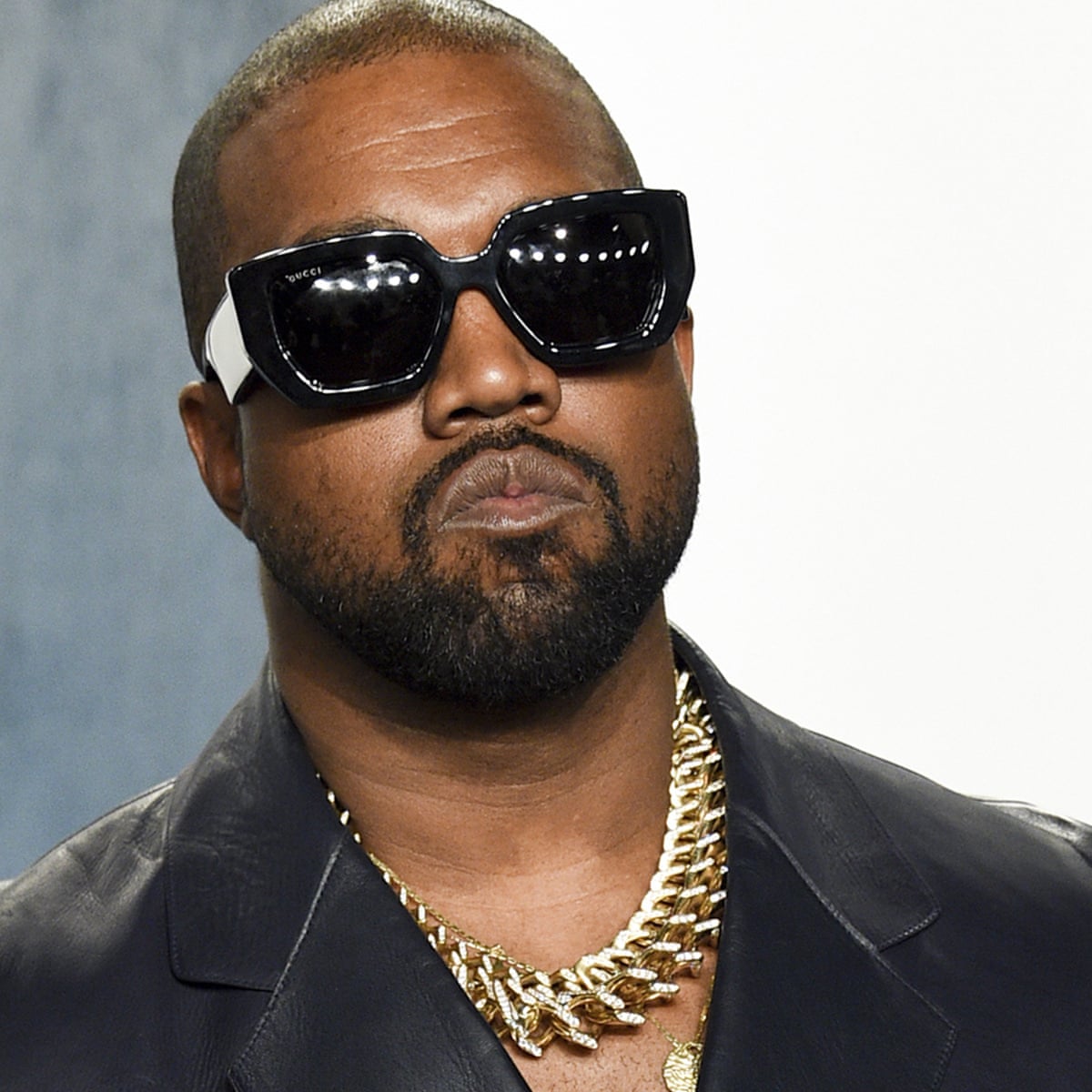 A Unique Name:
In Swahili , the name Kanye is translated to mean 'the only one'.
English Professor Mom
 Kanye mother was an English Professor. Due to the Nature of Kanyes mother job , he had to follow her all the way to China where she taught for over a year.
Nicknames :
Kanye had a couple of nicknames. most popular of them all are "The Louis Vuitton Don" and "Yeezy"
Dad was a member of the Black Panther
Kanyes father , Ray West was a member of the Black Panther in the 60's and 70's before becoming one of the first black photojournalists at the Atlanta-Journal Constitution.
He dedicated a few lyrics to his Dad on " The Life of Pablo". According to Kanye, "My father was a paparazzo himself. My father was a medical illustrator, a Black Panther, a Christian marriage counselor."
He Often Attacks the Paparazzi
This might come has a surprise for a man whose Dad himself was a Paparazzi. With encounters with numerous Photographers Kanye literally hates them. In one of his records, he went on to say " he hates them more than Nazis" this shows how deep yeezy despised Paparazzi's.
When he was questioned by a Journalist, his lawyer was qick to shut down the conversation and walk away from the interview. Kanye has faced charges in the past for battery and attempted grand theft when in connection with an Lax attack, where a photographer claimed that kanye injured him. Well this just more than an accusation because he was photographed wrestling the man to the ground.
Admired by the King of Pop "Micheal Jackson"
The king of pop himself was a super fan of Kanye . Micheal Jackson called Kanye to ask about the jacke that he wore in his "Stronger" music video. Turns out, yeeezy also had the same admiration for the King of Pop. In an interview with Zane Lowe , He revealed that "For me , as Kanye West, I would not be Kanye west if it wasn't for Micheal Jackson….."
Produced music in the Hospital
 While driving home in 2002 , he got involved in a fatal car accident. Which almost cost him his life, luckily for him he survived with very bad injuries. However during his recovery in the hospital, he continued to Produce music using an electronic drum kit and other equipments. He even recorded a song with his jaw still wired shut.
Dedicated a Song to mom
His song 'Hey Mama' was dedicated to his mother, who died in 2007 after complications with plastic surgery.
From Scholarship to College Drop Out
Kanye bagged himself a scholarship at Chicago's American Academy of Art for a year, then transferred to Chicago State for a degree in English. He eventually dropped out and went on to produce his very first album. "The College Dropout" which was mostly about having the guts to embrace who you are rather than following the path that society has imprinted for you.
His First Big Purchase Was an Aquarium
 After the success of his first album "The College Drop-Out"; the multi-talented artist rewarded himself with an 18th-century aquarium – filled with 30 koi fish and a cherub-shaped gold fountain on a marble base in the centre. I guess he must have been wishing for that.
He had worked in several Normal Jobs Before hitting Stardom
Before Kanye hit Stardom, he worked a number of jobs e.g telemarketing and insurance sales. He once told Playboy "I was way better than most of the people there," "I could sit around and draw pictures, basically do other [things] while I was reading the teleprompter." Truly he was multi-talented…
He once Considered Being a Pornstar
: Yeezy was a multi Talented person, from being a rapper, song-writer, record producer, fashion designer, artist, genius and visionary what more could haven been if he wanted to? …Maybe a pornstar maybe? Yes a Pornstar. Yeezy once admitted that the thought of being a male pornstar crossed his mind . "That career choice popped into my head once or twice. Which guy doesn't want that? Just sometimes in their life. This was my mentality before I was engaged."
NOT a Talented Dancer
Thou he his multi-talented but dancing isn't one of his multi talents. If you happened to miss Kanye's strange little boogie during his performance at the foundation Louis Vuitton event in Paris in 2015, here's a little preview. His robotic dance moves sent internet fans into a frenzy with people all over the world bashing his less than coordinated "body pop". Which later became an internet phenomenon! I guess it best he leave's the dancing and focus on his lyrics, Ye!
He Once Considered Suicide
 Kanye has admitted in the past that he once considered suicide, it's no secret that he struggled with his mental health. He was even hospitalized in 2016 after suffering from "temporary psychosis", paranoia and depression. Although this may have been triggered after his wife, Kim was robbed and held hostage.
He has Bipolar Disorder
It has been revealed that Kanye West suffers from bipolar disorder. The rapper apparently suffers a serious bout with his bipolar disorder "usually once a year", states TMZ, and it appears he was going through one during his 2020 presidential run. Yes his Presidential Run!!
Kanye Wanted to Be the Next President of the USA
Kanye is known for his "out-there" ideas, but this one shocked us all. While speaking at the 2015 MTV Video Music Awards in August 2015, Kanye finished his 13-minute monologue by revealing,
"As you probably could've guessed by this moment, I have decided in 2020 to run for president."
Yeah, he said that. In what was one of Kanye's craziest moments, he decided to change career path and run for president (which clearly didn't work out).
He believes he is a Genius
If you search Google for 'gay fish', Kanye West's knowledge graph appears on the right, this is due to an episode of South Park called 'Fishsticks' where Kanye West is the only person in the country who fails to get a joke and can't admit that he doesn't understand because he believes himself to be a genius.
Kanye Broke Down on Stage in Paris
Followings his mothers death, Kanye struggled with it and broke down mid-performance in Paris whilst rapping the song Hey Mama which was written about the most important person in his life. His mom died in 2007 after complications with plastic surgery.
He Launched a Travel Company
The workaholic and multitalented artist launched an online travel company called "Kanye Travel Ventures" (KTV) through his official website in 2008. He also dabbled in the food chain opening burger joints called 'Fat Burger' in Chicago that very same year. He opened a second before running into some financial problems and so he closed them down in 2011.
Net Worth is $1.3 Billion
It's not surprising that Ye sits on this amount of wealth. He immerses into a lot of business ventures including music, fashion, architecture, technology and film. Oh, and he's married to one of the most famous and richest women in the world – none other than Kim Kardashian on May 24 2014.
He Contracted Coronavirus
Kanye is yet another celebrity that contracted COVID-19 early during the pandemic in March 2020. While shareing his experience of the diagnosis, Kanye revealed that he had "Chills, shaking in the bed, taking hot showers, looking at videos telling me what I'm supposed to do to get over it," He then referred to Drake in a joke by saying, "I remember someone had told me Drake had the coronavirus and my response was Drake can't be sicker than me!" (Drake tested negative)in an interview with Forbes.
Changeing his name to Ye
in 2021 Following his alleged divorce with his wife Kim Kardashian , Kanye filed a law suit to change his name to Ye. Yes you had that right he wants to be identified has "Ye" and not Kanye West. Ye derived from his nickname Yeezy. But who does that!! Kanye West i Guess.